Every Quest
A downloadable game for Windows
Takehiko has always been told he's the Chosen One, and his destiny was to save Good Kingdom. He never believed it, until the Dark Lord kidnaps the Good King's daughter as part of an evil plot! In order to defeat the Dark Lord and save the princess, Takehiko and his best friend, Edmund, must travel the kingdom to find all six Talismans of Power. Along the way, they'll encounter quirky allies, battle strange foes, and travel the diverse lands of Good Kingdom!
Guide Takehiko on his journey in an RPG adventure that parodies video game cliches. Featuring:
grinding
leveling up
the Chosen One
quests
character archetypes with hilarious twists
a Japanese character whose name is the only Japanese thing about him
a dark lord with an obnoxious fantasy name
treasure chests
and more!
To install:
Download
Extract files
Run game application
Controls:
Arrow keys to move. Hold shift to run. Enter to interact/advance dialogue. Escape to open the menu.
Comments
Log in with itch.io to leave a comment.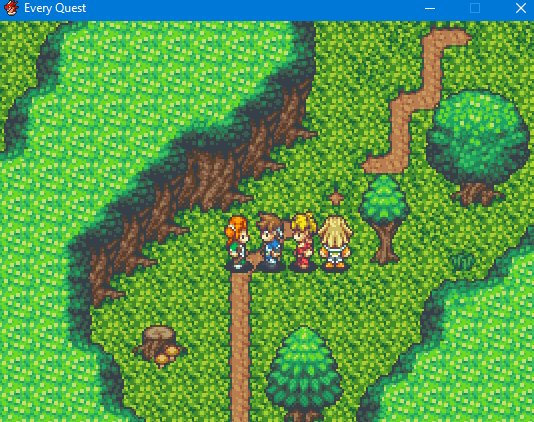 hangs at this point.